Hello friends! I am back with another late night post.....I know. I promise I am truly trying to get back on schedule but today was a hell of a day filled with appointments and errands. It was truly exhausting.
Anyway, I am back with day 2 in the #blogeverydayinsept hosted by
Whitney at Love Letters & List.
Feel free to join up if you like! Here's todays prompt...
Tuesday, September 2:
Tell us about your most prized possession and the history behind it.
I had to think long and hard about this one... seriously. My most prized possession....I thought of a million different things pop up in my head. My grandfathers cross, a very old family music box that has been passed down to me, but none stuck in my mind as much as Romeo. He is our 2 year old Persian kitty cat who is the superstar of our home. I do own him so technically he is a possession. :) He is actually one of the superstars of my life. I can't count the cuddle times I have had with this cat. He won me over the day he was born and every since he has pretty much owned me. His feet rarely hit the floor because he carry him around everywhere. Breeding Persian Cats was such a wonderful experience that brought me to this boy. He has fathered many beautiful kittens in his short 2 years and has passed his " awesomeness " down the line to his furry kids. When we stopped breeding them after 5 years, we got him fixed and now he is as lazy as ever but still the most adored animal in the house.
I couldn't just leave it at him. When I look at my current day and think about what I use the most and what I consider a prized possession, I couldn't leave out my planner and laptop. Both are items that I use daily without fail and mean so much to me. My planner is a Erin Condren which I actually just did a
new blog post
on, is a life saver for me. I couldn't imagine life without a calendar or planner. My laptop is something I also use daily to keep connected to you guys! ♥ It also allows me to stay connected with family and friends who live far away. Its one of those things that I wouldn't want to be without. I could give it up but I sure wouldn't want to. I use it for so many things that its for sure a prized possession!
Thanks for stopping by. Tomorrow is going to be another busy day with Scott being off work. Hopefully I will be able to make it back around before another late night rolls in.
Have a great night.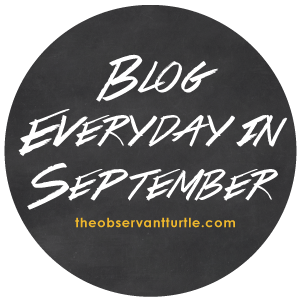 If you want to find me buzzing around online, here's where to go! :)
Facebook
|
Twitter
|
Instagram
|
Pinterest
|
Youtube Main Channel
|
Youtube Vlogging Channel
|
Bloglovin