Hello friends! I hope you are having a wonderful weekend! I am here to show you how to make this Irish inspired dinner for Saint Patricks Day. We don't really celebrate Saint Patricks day around here except for wearing green of course but I thought it would be fun to have a theme inspired dinner. I am putting this up a little early in case you want to make it for your family on Monday. This is a super easy dinner where the crockpot does 99% of the work and the Irish soda bread only has 4 ingredients and requires NO RISING TIME!!! Everything you need to know is in the video and the recipe in full and more pictures is below..hope you enjoy!
Both the Guinness Crockpot Corned Beef and Irish Soda Bread is super easy to make. You don't have to have a lot of experience at cooking to make this Irish inspired dinner. The crockpot does all the work and the Irish Soda bread only has 4 ingredients!
1 can of Guinness beer
2 tbsp vinegar
2 tbsp sugar
1/2 tsp freshly ground pepper
1 large onion, cut into thin slices
2-1/2 lb corned beef packaged with spices
12 small red and yellow potatoes
1 head of green cabbage, cored and cut into wedges
Directions
Combine the beer, vinegar, sugar, pepper and onions in the slow cooker. Place the corned beef in the mixture. Scatter the potatoes over the top and along the sides.Set slow cooker to high and cook for 4 hours. Remove the lid and nestle in the cabbage wedges. Cover and continue cooking on high for 2 hours longer.Cut the corned beef into slices and serve with the cabbage and potatoes. Spoon the Guinness sauce over the corned beef!
4 cups flour
2 teaspoon baking soda
1 teaspoon salt
1 3/4 cups buttermilk
Directions:
Preheat oven to 425 degrees. Grease and flour a round cake pan.
In a large bowl, combine the flour, baking soda and salt.
Gradually stir in the buttermilk until the dough comes together in a slightly sticky ball.
Turn dough onto a floured surface and knead gently a few times.
Form the dough into a ball and then press into the prepared pan so that the dough resembles a large disk. The dough should reach the edges of the pan, but may spring back slightly.
Cut an X into the dough with a sharp knife, about 1/4 of an inch deep. Cover the pan of dough with another round cake pan turned upside down.
Let me know if you try either of these recipes! Happy Saint Patricks Day!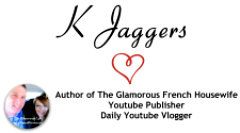 Take some time to explore
My housewife Life Youtube Channel
.

Check out all my recent videos in the first row and browse through all the different categories of videos (like Beauty, Cooking, Pets, Trips and much more!) located in the bottom rows. You can also
subscribe to my Youtube Vlog Channel
where I post daily vlogs of all sorts! Be sure to subscribe to both and be the first one to learn about newly released videos!