Hello friends! I hope you are having a wonderful evening. I have a ton of recipes to share with you in the coming days but tonight I am show you how I make our Bow Tie Chicken Bake. This is such a delicious easy dinner that doesn't require a lot of work. You also get your veggies in because I also add broccoli. If you want to see how I make it, enjoy the video below. As always there are more photos and the full recipe below!
Bow Tie Chicken Bake
1 Package Bow Tie Pasta ( or any other kind of pasta )
2 cups broccoli
1 small onion or 2 shallots, diced
2 lbs chicken
2 cups milk2 teaspoons corn starch
12 cherry tomatoes, halved
2 cups Parmesan or Pecorino Romano cheese, grated
2 teaspoon dried oregano
1/4 cup panko bread crumbs
Butter
Olive Oil

Directions:


Preheat oven to 350 - or whatever temp you have to bake your garlic bread out. It doesn't really matter because the chicken is already cooked so you are just warming thoroughly, melting the cheese and browning the breadcrumbs.


Dice chicken up and brown in a skillet in a teaspoon olive oil until fully cooked and set aside. Then add the shallots or onions to the same skillet and cook until translucent and soft. Cook the pasta in a large pan of boiling water for 10–12 minutes or according to the pack instructions, until al dente. Trim the broccoli into small florets and add to to the pasta in the boiling water for the last 5 minutes of cooking.
When just tender, drain well, reserving 1 cup of the pasta water. Add the pasta and vegetables into a large ovenproof dish. Add the cooked chicken and onions and stir.


Heat the milk and reserved cooking water in the same pan until on the point of boiling. Take out about 1 cup and mix in 2 teaspoons of the corn starch and stir well, then pour this into the simmering milky water and stir briskly with a wooden spoon until it thickens. Once its off the heat, add 1 cup of the Parmesan cheese and stir. Season to taste. Pour the sauce over the pasta and stir well. Nestle the tomato halves into the mixture, then sprinkle with the oregano, salt and pepper. Stir well and then top with the bread crumbs and remaining cup Parmesan cheese. Bake for 20 minutes until bubbling and crispy on top. Serve hot with garlic bread.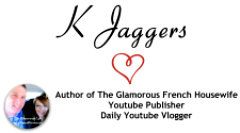 Take some time to explore
My housewife Life Youtube Channel
.

Check out all my recent videos in the first row and browse through all the different categories of videos (like Beauty, Cooking, Pets, Trips and much more!) located in the bottom rows. You can also
subscribe to my Youtube Vlog Channel
where I post daily vlogs of all sorts! Be sure to subscribe to both and be the first one to learn about new
videos!