Happy Wednesday Friends! It's time for another Wednesday Hodgepodge with Joyce from over at
From This Side of the Pond
....this is always such a fun linkup.. join in anytime! Hope you enjoy!
1.What makes love last?
Wow.. how long do we have? I have wrote a lot of Married Life Post in the past with my long list such as in this
blog post
, or being
kind in everyday life
that makes a marriage last. I also think it starts with finding the right person to share yourself with. Check out my 5 things to look for
right here.
There really is a big difference between
boyfriends and husbands.
I also think you have to
fight carefully
and stick to the point. Not to personally
assault
your significant other. I think you have to make time to grow your relationship and
reconnect
when you start to slip apart.
I also think you have to be thankful for the bad times as well as the good ones. Its all a big lesson and there are things to learn from each. I also think when you blend families together you have to take a lot of time to make that work. And above all take time to pray for your marriage. I think there are so many ways you can tune up your relationship and if you want it to last, you have to put the work into it. Plain and Simple.
2.
The Beatles
made their US debut fifty years ago this week. Are you a fan? If so, what's your favorite Beatles tune?
Nope.. not a fan. I was born in 76 so I really grew up with 80's music.
3. Valentine's Day-your thoughts? Do you celebrate in any way anything special for the people you love? Expect anything special from the people who love you?
I celebrate with chocolates and a card. I remember my grandfather giving every family member a heart of chocolate. He was so happy, proud and loving. I pretty much do the same thing. I get the kids chocolate, a card and normally some little sweet gift. Some years we go out to a Valentine dinner and sometimes I cook. I'm still not sure what we are doing this year but I had better find out!
4. Steak or burger...you have to choose. Now that
that's
settled, how do you like it?
Steak.. Medium Rare
5. The Hodgepodge lands on the
birth date
(February 12th) of Abraham Lincoln, 16th President of the United States of America. Lincoln is quoted as saying,
'Nearly all men can stand adversity, but if you want to test his character give him power.
' Do you agree? Why or why not?
Absolutely I agree. Power changes everything. It either inflates the ego and brings out the worse or it can build character and make you a better person. It really depends on the person how well they can handle power and I believe its a true test of self to handle any kind of power.
6. Honest Abe's image is featured on the US penny (1 cent coin) so I'm wondering...what do
you
do with your pennies (or your country's equivalent)? It's been suggested the US stop making the penny, and two bills have been introduced proposing just that, but neither were approved. What say you?
We save them in a jar and cash them in when the jar gets full. I don't really care about the pennies. I will use them until forever unless they take them away. But who is ever going to really get rid of all their pennies? I am constantly finding them around the house and cars. As for the $2 dollar bill.. again I don't care. As long as it spends, I am ok with whatever!
7. Do you think pop culture deserves serious study?
Study...not so much. CHANGE .. YES. I think pop culutre is so screwed up right now that no wonder our kids are having such a hard time. Social media steals childhoods and I am afraid its here to stay. I think the way girls and women are portrayed in the media sends so many mixed messages to our girls in so many ways. I think its up to us parents to do more to keep up with the changing times and to protect our children regardless of how pop culture dictates how they should be.
8. Insert your own random thought here.
So today we are snowed in. Not only is husby off work today, Jackson is out of school. We are getting another winter storm and by night time we are suppose to have 7 - 10 inches of snow. We already had about 4 inches of snow from yesterday so we are just trying to make the best of it!
I hope you are having a wonderful Wednesday!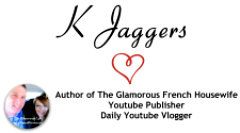 Take some time to explore
My housewife Life Youtube Channel
. Check out all my recent videos in the first row and browse through all the different categories of videos (like Beauty, Cooking, Pets, Trips and much more!) located in the bottom rows. You can also
subscribe to my Youtube Vlog Channel
where I post daily vlogs of all sorts! Be sure to subscribe to both and be the first one to learn about newly released videos!