Happy Monday everyone! I am back today with a Makeup Monday Video ( I know its been a while ) going over 4 of the new 2014 Revlon Products.
Revlon Age Defying Firming & Lifting Makeup # 10 Bare Buff
Revlon Age Defying Targeted Dark Spot Concealer Treatment #01 Light
Revlon Powder Blush #06 Naughty Nude
Revlon Highlighting Palette # 30 Bronze Glow
I have been testing these new products out for a couple weeks now. You can find all my thoughts in the video plus there are more pictures and info below.
1.
Revlon Age Defying Firming & Lifting Makeup # 10 Bare Buff
I was very interested in this foundation when I found it in my local CVS. It was a bit pricey at $15.99 but I had to try it. I actually like it.. here are some of the reasons why!
Love that it is a foundation with a pump. Super easy to use without having to worry about spilling it all over the place. 2.5 pumps gives me just the right
Not too thick and not too thin. Its perfectly creamy and has a smooth consistency.
Blends super easily....not sticky
Sets pretty fast to a semi matte finish
Not heavy feeling on my face
It doesn't clog my pores
Medium coverage that is totally buildable to full coverage.
Lasts 7-8 hours
This foundation really does give me good coverage without being overdone. I find it works great with my dry skin giving me just a healthy glow. If you have oily skin you will want to set this with a setting powder to keep the shine down and if you are really oily, you might want to skip this foundation all together.
2. Revlon Age Defying Targeted Dark Spot Concealer Treatment #01 Light
After I bought this, I started reading some of the reviews. Many are saying this is too thick of a concealer and that drives me nuts. We all complain that we can not find a heavy duty concealer in the drugstore and then when they give it to us we complain. You just have to use it sparingly and it will work great. Here are my highlights. This costs about the same as the foundation $14.99
I love the squeeze tube and sponge applicator. The applicator feels soft on my skin however I don't really like to use it to blend the concealer in.
The texture of the concealer is thick and creamy
It covers well and when used correctly does not settle into my fine lines.
It has the same satiny finish as the foundation.
Also lasts all day as does the foundation.
3. Revlon Powder Blush #06 Naughty Nude
There were 3 or 4 other blushes into the new Revlon display and I picked up the most neutral one in # 6 Naughty Nude. This was $ 8.99 @ my local CVS. It has quickly become a favorite for me.. and here is why.
Beautiful neutral color. Perfect to contour with or just use for blush.
Blends easily
No shimmer
Highly Pigmented
Looks natural
Lasts for 7 + hours
4. Revlon Highlighting Palette # 30 Bronze Glow
I love the Physicans Formula Shimmer Strips so I thought I would maybe love the Revlon Highlighting palette too. I was right, because its another great product from Revlon for $9.99 and here's why.
Beautiful colors. The highlighting and bronze colors are amazing.
Highly Pigmented
Soft texture
Slight shimmer but nothing too strong
Warms up the skin with soft warm bronze colors.
Lasts 7+ hours
Now with this one, you maybe should not use this as an all over bronzer. It is too shimmery for that. I think using it at the top of the cheekbone, down the nose and on the cupids bow is best. Also it can be a bit powdery so be sure to tap off the brush before applying. Remember, its easier to add more than take it off.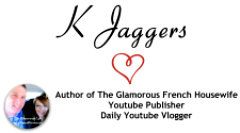 Take some time to explore
My housewife Life Youtube Channel
.

Check out all my recent videos in the first row and browse through all the different categories of videos (like Beauty, Cooking, Pets, Trips and much more!) located in the bottom rows. You can also
subscribe to my Youtube Vlog Channel
where I post daily vlogs of all sorts! Be sure to subscribe to both and be the first one to learn about newly released videos!