Hello everyone! I hope you are having a great afternoon. We are finally back home from our Florida Christmas trip! I thought to just make it easy I would include the last 4 vlogs including our Christmas Vlogs , in just one post!
We had such a lovely time together and it was amazing having my mom and sister there with me to celebrate Christmas with Marjorie and Keith. My ex step father even showed up for Christmas. Needless to say we had a houseful! I think one of the most memorable persons there was Keith's Mother Houviann. You can see her in the picture on the - Our Christmas Eve Vlog - sitting at the first chair at the restaurant. OMG. She is 79 years YOUNG and such an amazing woman. We all had so much fun with her. I hope you guys enjoy these vlogs....we are caught up with them from the point but I still have more videos from my other channel to share with you too.. Stay tuned! In the mean time, grab a cup of cozy coffee or tea and watch how we celebrated the holidays! Hope you enjoy!
December 23, 2013
December 24, 2013
December 25, 2013
December 27, 2013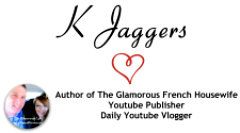 Take some time to explore
My housewife Life Youtube Channel
.

Check out all my recent videos in the first row and browse through all the different categories of videos (like Beauty, Cooking, Pets, Trips and much more!) located in the bottom rows. You can also
subscribe to my Youtube Vlog Channel
where I post daily vlogs of all sorts! Be sure to subscribe to both and be the first one to learn about newly released videos!