Morning friends! I hope you are getting a great start to your day. I slept great last night and woke up feeling good. Jackson slept in until about 10:15 and Brittany and Zane are still sleeping. Hopefully they wake up in good moods too! Not much is going on around here for us today except more unpacking. My goal is by Sunday night have most of our stuff unpacked and put up. Then things should get back to normal with the blog, youtube...everything. Yay!!!!!!! The kids are ready to have some fun. I still can't believe that we have already went through a month of summer already. Before I know it, Jackson is going to be heading back to school. I was looking to see what day Brittany goes back to school last night and realized that they go back on Aug 1...which is on a Thursday. Damn, you would have a least thought if they were going to start the first week of August which is a bit early anyway..they could have at least let them have the weekend and start that following Monday. I am huge on education.. but I do think Aug 1st is a bit early. I don't want Brittany or Zane to leave. ): Scott has been in a lot better mood here lately. I think the drive was killing him but now hes closer and getting more sleep.. which I think really helps.
So have you heard about James Gandolfini? I don't know how you couldn't.. He died yesterday evening which was shocking as hell being he was only 51. He was our beloved Tony Soprano and he will be forever missed.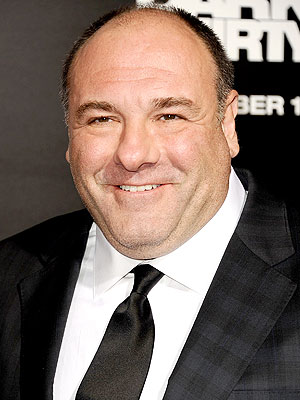 Its super sad and I am sure his family are in a lot of pain. I told my husband last night.. the longer we live, the more people we are going see die. It's just the way it is. Rest in Peace Mr. Gandolfini.
xoxo
K Jaggers
♥