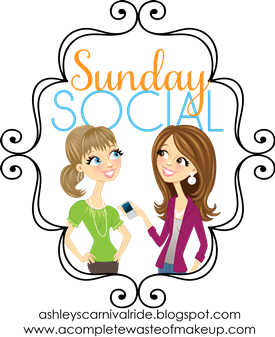 Happy Sunday Friends! I hope you have a wonderful weekend! Time for another Sunday Social... hope you enjoy!
1. What is your favorite kind of surprise?
I would have to say any surprise where there is a trip involved is my favorite! I love to travel!
It's normally always both in my house but if I had to pick between the two I would have to go for →
3. What is your favorite summertime activity?
Swimming with the kids! Isn't that a cute picture of Jackson!? I love it!
4. Do you have any vacations planned this Summer?
Well we have to go get Zane in Louisiana but that's not really a vacation. I don't think we will be going anywhere this summer but we will be doing a lot of local stuff. Plus we have a move planned. So its going to be a busy summer!
5. Favorite Summer Holiday?
The 4th of July is always a fun time!
I would looooove to go to Atlantis in the Bahamas.. Yes please!
Hope you have a wonderful Sunday!
K Jaggers
♥