Its been another long day for me. This is the first thing I heard and saw this morning! Isn't he precious!? He woke me up about 7am but I dozed back off for 20-30 minutes before it was time to get up and take Jackson to school. I hate hate hate hearing all my friends are sleeping in because school is out for their kids but Jackson still has to go. BUT.. It's the reverse when school starts back up. I have a couple extra weeks to sleep in when they are having to get up early! (: I worked so hard yesterday that today I didn't stay up and pack. Instead I came right back home and went to sleep for a couple more hours just so I would feel better through out the day.
After I did wake up, I knew I had plenty to do.. so I started things off with an energizing smoothie!
The blender isn't packed yet!
And I sat around watching the news...sipping my yummy drink trying to wake up.. I should say, I did have a couple cups of coffee first! I am not to the point where I can just get up start things off with a cold smoothie!
But it did give me the energy I needed.
I got dressed.. in my comfy packing clothes and got busy...again.
I worked upstairs for a while...
Packing stuff from my closet and bedroom.. as you can see, I didn't do so good with many of my purses. Instead I tossed most of them in a box and forgetting about it. But my really good purses did not end up in the box! They have velvet bags for the bags so they don't get damaged.
I also sorted through a ton of clothes that is going to the donation place.
And there's more. I am not hauling a bunch of clothes I don't wear anymore to the new house.. really the clutter stops here at this house. We are making some big changes with this move. We don't want to take stuff that we don't use. Its going to the dump instead of on the uhaul.
For dinner tonight I made a pretty healthy meal.. that was fast easy.
It was really good too. Scott loved it and Jackson loved the salad more than anything else. I have a food diary coming up on youtube soon that will explain how I made it.. but really its grilled chicken with a romaine salad with fried corn. YUM! We all ate in the living room but I guess Rocco thought dinner was being served on the kitchen table..
Scott adored seeing him in the glass bowl. I had it out to pack but I ended up washing it first!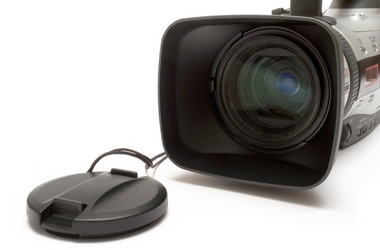 The rest of my free time today was working on some videos that I am working on to pop up while we are gone to Louisiana. Actually I have so many upcoming videos.. so be sure to check out and subscribe to my
youtube
channel so you don't miss out on any of the videos! I am pretty sure there will be a video popping up on both Friday, Saturday and Sunday.. and then I already have one ready to go on Monday too. So LOTS of videos coming up. Right now I don't have a lot of extra time and videos do take some time to edit but they are faster than having to write a long blog post. I don't know how many normal linkups and posts I will get up until we are moved. There is so much going on that finding blogging time isn't so easy. Right now its 230am and I am just getting to the point where I have a few free minutes to myself. So I thought I would say helllooooo before drifting off to dreamland! Its not looking like I am going to get an early start tomorrow but I for the next couple of days I am going to be doing more cleaning than anything else with mom and Brittany coming in on Thursday! Even with the house is a complete packing war zone.. I want things as clean as I can before they get here. So yea.. tomorrow and Thursday I will be cleaning things up around here and packing will have to wait until I have a little extra spare time. Its crazy how much I already got packed so I am not too worried about it.
Time for sleep! I'll be back soon! Ohhh and don't forget to get entered in the Apron giveaway! You can check out the full post
here
and the form is in the sidebar too!
xoxo
K Jaggers
♥