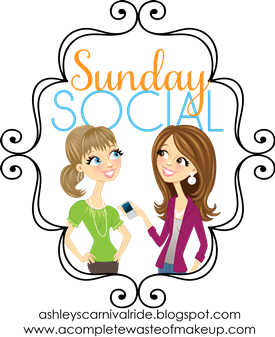 Happy Sunday Friends! I hope you have a great day!
What is your shopping weakness?
I buy a lot more drugstore than high end anymore but there are some nicer products that I just don't want to live without!
What is your food weakness?
I'm a pasta girl.. Yes I am.
I could eat pasta every night of the week.. and some how I married a man who doesn't like it. But he eats it anyway!
What is your go to movie to watch when nothing is on?
Its a long movie that I always love.. its easy to put on and turn up.. I can still do things around the house and I still know what's going on! And something about time period movies makes me happy!
What is your go to breakfast food

I skip breakfast a lot but I do love..


Do you drink coffee? If so how do you take it?
I take my coffee 3 different ways..
When I need a boost, I have a espresso... with lots sugar.
I also love Mocha Lattes with sugar.. lots of sugar.
and on normal mornings my coffee is black with lots of sugar! (:


Hope you have a wonderful Sunday!
K Jaggers
♥