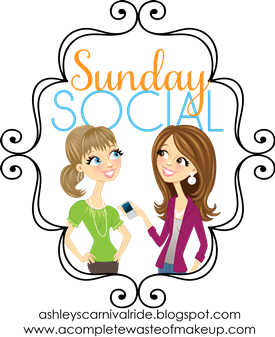 Sorry for the lack of posts today.. I have just been trying to get feeling better and I think it has worked.. thankfully my neck is starting to feel better!
So I figured I would get this up before Sunday turns to Monday!
1. What is the name of your blog? How long have you been blogging?
The name of my blog is - The Glamorous Life of a French Housewife - and I have been blogging for about 4 years now! Doesn't time fly by?
I blog because I love documenting our lives here in the Jaggers house! But I also blog because I love meeting all you great blogging friends.
3. What is the first blog you ever followed?
Wow.. that's hard to remember.. but I think it was Busy Bee Lauren.. and sadly she has turned her blog private because of personal reasons.. I miss her!
4. What is your favorite post you wrote in 2012?
5. What are your blogging goals for 2013?
I don't have that many goals for my blog.. just make as many people smile as I can!


6. Top 3 favorite blogs to follow?
There are many more.. but these 3 are great!
Happy Sunday!
xoox
K Jaggers
♥