Hope you are having a great Sunday. I woke up feeling a little better but my neck still hurts like hell. Its just going to take a few days for it to get feeling better. Well the boys have been going crazy downstairs playing on the xbox. I woke up to them giggling and smiling.. precious! No matter how bad I am feeling, my son can put a smile on my face. Funny how that works!
Today should be pretty easy being I can't do anything!! But I just dosed up with a bunch of medication and I hope it kicks in so I can do a little laundry and pick up the house some. Thankfully its not too bad and I am also thankful for that Scott is home and able to help me today. But tomorrow I am on my own.. so I need to get feeling better....fast.
So are you watching the Golden Globes tonight? NOT ME!! I will be watching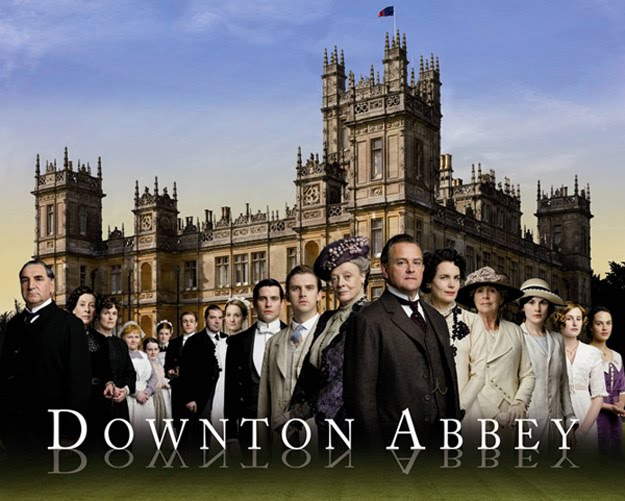 instead.. I might flip during the commercials but I am not missing one of my favorite shows for the Globes. I might DVR the Globes though but there will be so much media coverage that I am sure I can catch up later. Downton Abbey is an amazing PBS show.. and I am not missing it tonight! Its a new season!!!
Also today is the last day to get entered in the butter dish giveaway.. The form is in my right sidebar or you can click
here
to get to actual post! Hurry.. You have about 11 hours left before it closes.. Tomorrow I will announce the winner!!! Good Luck to all of you!!! I am soooooo excited to see how who wins it! =)
Well I need some more coffee! I'll be back soon!
xoxo
K Jaggers
♥