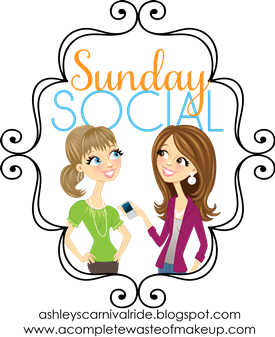 1. What is your favorite Holiday season tradition?
Gosh there are so many...
But I think going and seeing all the neighborhood lights would have to be my top pick!
2. Do you have a certain Holiday movie you watch more than others? If so what is it?
But..
always makes me laugh!
3. Show us your favorite decoration or pinterest decoration you wish you could have.
and I think its easy enough that I could do it myself if I go find the branches in the woods!
4. Favorite Holiday song?
5. Favorite Holiday dessert?

I know this isn't a standard answer.. but I love eggnog!


And it works just fine for dessert! Yummmmmmmmmmmmm!!
6. What is on your wish list this year?
I don't have a huge list this year. I wanted a kitty cat and I already got that from my mom and Don..
but I am wanting a new camera.. but really all I want is to spend time with my family and friends!
Happy Sunday!
K Jaggers
♥