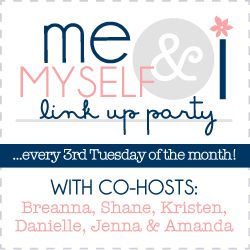 It's time for another Me, Myself and I link up. These go on every 3rd Tuesday of the month. It was

postponed

by one day for the day of

silence

for the Newtown victims and their families.
Now time to escape to a better place for a few minutes!
What was your favorite gift given to you as a child?
Two gifts come to mind..
My grandfather made me an amazing doll house..
that I totally loved. And another year my mom got me my first horse.. and we named him
Jingle Bell. He was a really sweet horse and it was a great great gift!
Christmas is almost here, what is that
one Christmas song you could listen to on repeat?
I don't really like traditional Christmas Music but I do love Kenny G's take on Christmas music.. I think all of these songs are the perfect kind of music to put on over the holidays.
People can talk easily over the music and in my opinion its tasteful where everyone can enjoy it.
What are a few of the items on your Christmas list this year?
New Baby Persian Kitten
Camera
makeup
Do you and your family have any special holiday traditions? Explain.
We have our Christmas on Christmas Eve and then spend Christmas day in our pjs. We have a buffet style brunch.. but I am starting a new tradition with Scott and the kids this year. I am keeping one present up till right before bed on Christmas Eve. Which is going to be a nice way to finish the day off.
Which do you prefer: wrapping paper or gift bags? Why?
OMG.. I am a terrible gift wrapper. I do ok if its like one gift.. I can do that but many gifts.. no. I am awful..my husband does most of the wrapping so if I have my choice I would rather use a bag. You can just put the stuff down in it.. add tissue paper and your done. Plus the bags are
reusable
. But there are times I do have fun wrapping gifts in new papers and in lace.. But I don't do the wrapping very often but when I do.. I do pick
gift bags
Have a great Wednesday!
K Jaggers
♥