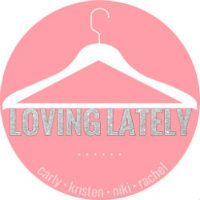 I recently received a sample of this
Smashbox Full Exposure Mascara.
It has a huge wand..
and this sample size is great for my purse..
I have really been loving this mascara! It goes on nice and thick and after a few coats, you look like you have fake lashes on! I love it! So now that I have a new mascara I love for my purse, I am going to have to get another for the house!
It gives such plush lashes.. total LOVE for me!
Have you used this? Do you love it as much as I do!?
Happy Tuesday!
K Jaggers
♥