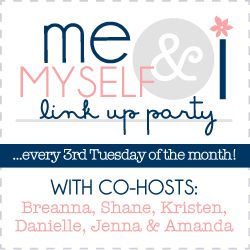 Time for another link up!

Enjoy!
What are your top 5 favorite movies to watch during the holidays?
is a sweet Christmas movie.. and perfect for any winter day.
another great Christmas movie!
I don't really watch cartoon movies much but I do like ..
which you can always find on around Christmas!
is perfect for any winter day.. its long and perfect to watch while staying warm next to the fire!
I think this movie is perfect for those days at the end of winter when you are waiting on spring and summer. I love the tropics and the bright colors of this movie always put me in a good mood!
2.
It
'
s the month of giving thanks, what are you most thankful for?
I am thankful for so much. My family is amazing and I am blessed with a beautiful life. I am thankful to have a warm house, kitchen full of food, and the most beautiful husband ever. I am thankful for my entire life.. even the bad times because they teach great lessons and creates wisdom. Life is sweet.
3.
If there was a quote or verse to describe your life, what would it be?
4
Who in your family are you most alike?
I really am most alike my mom. We have a 1 big difference..she is always on the go and so outgoing.. me not so much but in almost every other way we are alike. We buy the same nail polish states apart..we like a lot of the same things.. and we think a like a lot. She's one of my best friends and biggest support systems. I love you mom.
5.
What is your favorite drink to order at Starbucks?
Espresso and steamed milk, blended with mocha sauce and toffee nut flavored syrup. Topped with sweetened whipped cream, caramel sauce and a mixture of turbinado sugar and sea salt. I also have a home version that I will have to share with you guys soon! Its really really good!
I also love their black tea.. I get it with like 15 pumps of simple sugar syrup and its delicious.. LOVE IT!