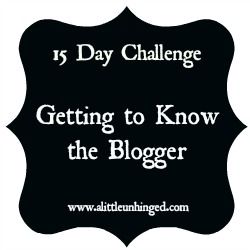 Getting to know the Blogger
link up! Its all great when we can take a little time to get to know each other! This blogging community is HUGE and there are so many great bloggers.. and it will be great making some new friends! If you blog, be sure to join up!!
I am running a little late tonight with this post.. but at least its up.. For this post, I wanted to dig out some old pictures.. so here we go!
Today's Question is..
4. Social Networks/Blog Communities you want others to know you're a part of.
I have a lot of different networks.. Here they are!
I only have 1 more linkup to do before I am done with this series! Its been a lot of fun! I will try to finish this up tonight if I am feeling ok.. Hope you are having a great Tuesday!
K Jaggers
♥