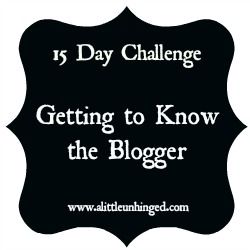 Getting to know the Blogger
link up! Its all great when we can take a little time to get to know each other! This blogging community is HUGE and there are so many great bloggers.. and it will be great making some new friends! If you blog, be sure to join up!!
I am running a little late tonight with this post.. but at least its up.. For this post, I wanted to dig out some old pictures.. so here we go!
Today's Question is..
.
Your top 5 posts and why you think they were successful.
Oh my.. top post huh? Well I have a few trackers on this blog and they all report different top posts.. Freaking handy huh!? So I will just go off the google stats..
This Rimmel Scandal eyes mascara is in the top 5 posts of all time.
Funny thing is.. this is not a great review... i didn't like it much. to see the entire review you can click right here.
This Paluzzi moscato d'asti wine review is a very popular post.
I really get a ton of wine review readers on friday! What that tells me is.. people love wine! To check out the full review .. click Here!!
Then there is.. a bit of royal sparkle!
I think many people love the royal family.. and the hits on this post are crazy high! It been viewed over 20,699 times.. just this post!! WOW!!!!!!! Clicky click right here to see it in full!
another make up review is in the top 5. This Maybelline
Dream nude air foam foundation. I suspect a lot of ladies were interested in trying out this foundation. Its a larger review..right
here
that is a very in depth. Check it out.. it might just surprise you!
And this picture quote has been a big hit too. The full post is right here but the quote is beautiful..
and its been viewed many many times. Its such a pretty quote and I think many people love it as much as I do!
I hope you are enjoying your weekend!