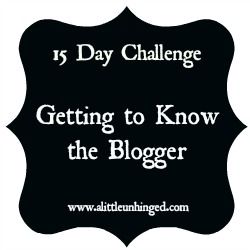 Getting to know the Blogger
link up! Its all great when we can take a little time to get to know each other! This blogging community is HUGE and there are so many great bloggers.. and it will be great making some new friends! If you blog, be sure to join up!!
I am running a little late tonight with this post.. but at least its up.. For this post, I wanted to dig out some old pictures.. so here we go!
Today's Question is..
What are a couple of your favorite blog tools that you use?
I use many blog tools but I think I use word the most because I like different fonts.. I just write in word and then cut and paste it into the blog. I like finding cute fonts on Font Squirrel. Its super easy to install them on word.. and its fun to switch things up every once in a while!
I also use ipiccy for cute photo collages. Its free and easy to use.
I also use google a lot.. I mean a lot. Its crazy to think how much we all love google!
For keeping track of posts, I have a blog calendar so I don't forget anything.. And I use it a lot.
I do a lot of blog hops.. and link ups. Its a great way to network and make new friends. Blogging is a world of its own.. there are so many great blogs to sit back and read. Right now I am loving travel blogs!
I love finding images on we heart it.. Its a great great photo sharing site. LOVE IT!
Pictures.. lots of pictures is a big tool I use for my blog posts. I come from a family of professional photographers so it really not a big leap that I would love photography. I take a lot of pictures.. daily and share almost all of them!
The biggest tool I use to write blog posts is simply.. my life. There is always something going on around here and I find inspiration from my family. I could seriously dedicate a entire blog just on my 11 year old son! I just chronicle our lives and gives plenty of entertainment! The best tool of all is blogging about what you love.