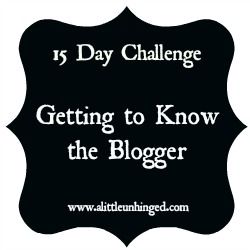 Getting to know the Blogger
link up! Its all great when we can take a little time to get to know each other! This blogging community is HUGE and there are so many great bloggers.. and it will be great making some new friends! If you blog, be sure to join up!!
I am running a little late tonight with this post.. but at least its up.. For this post, I wanted to dig out some old pictures.. so here we go!
I don't make as many goals as one might think.. I think my biggest goals are to have a happy marriage, raise happy kind children and make as many good memories as I can. I make a ton of lists.. and I guess those could be considered goals.. but really when I think of goals.. I think long term.
My hobbies are..
reading..
cooking..
blogging and I breed
the most beautiful Persian kittens ever.
Have a great night.
K Jaggers
♥