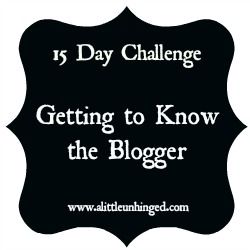 Getting to know the Blogger
link up! Its all great when we can take a little time to get to know each other! This blogging community is HUGE and there are so many great bloggers.. and it will be great making some new friends! If you blog, be sure to join up!!
I am running a little late tonight with this post.. but at least its up.. For this post, I wanted to dig out some old pictures.. so here we go!
Tell us a bit about your family!
Here are some immediate members of my family..
Here Scott and I am with the little kids.. There is Brittany, Jackson and Zane..
We also have a 23 year old daughter..
who is now married and has gave us 2 adorable little granddaughters.
This is Ashlynn and Harper
Here is
Mom and Don with Scott and I.. and Sammy!
I have a beautiful sister..
Laci who lives in Florida!
Here is my husbands sister and daughter.
This is Trina and Vicki..
and her son Brandon..
lives here now!
All these people are pieces of my heart. I have many aunts, uncles, cousins, who I also love very much. Family is everything. I think Scott and I have the most beautiful family ever. I couldn't be more proud of each one of them.
And lets not forget the furry members..
Here is Gabby..
Little Gypsy..
Precious Romeo
and Weird Willow!
And here is the dog who I really believe he's a cat at this point!!
Super Cooper!!
xoxo
K Jaggers
♥