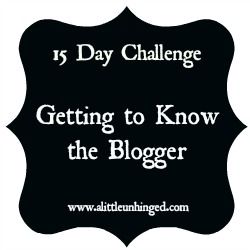 Getting to know the Blogger
link up! Its all great when we can take a little time to get to know each other! This blogging community is HUGE and there are so many great bloggers.. and it will be great making some new friends! If you blog, be sure to join up!!
I am running a little late tonight with this post.. but at least its up.. For this post, I wanted to dig out some old pictures.. so here we go!
1. I worked in a awesome pet hotel in Florida.. actually 2 of them!
2. I worked for a father and son Medical practice for a couple of years.
3. I worked at a g.e. sub plant.. which was kinda fun!
4. I have worked for my mom many times for many years in the photography business.
5. I have worked for many attorneys.. and got really tired of it.
6. I also went on the road with my husband for 2 years doing super sales at car dealerships. It was sooo fun. We worked for 2 weeks and then we took a week off. We vacationed in Florida, mexico, new york.. it was freaking amazing!
Since those 2 years ( many years ago ) I have not worked besides breeding Persian kittys. . Actually with my 1st marriage I was lucky to be able to stay home.. then worked with Scott for 2 years.. got married and have been a stay at home wife and mother. Which is really the hardest job yet. its a very big blessing. I love home.. there are times when I don't leave for 3 or 4 days straight.. and those are the days I love best.
With the kitty cats, it is a real job. But its not like i am breaking a sweat!! it does take a lot of time and effort to have beautiful cats who make beautiful kittens! I always wanted a cattery and my husband made that dream come true for me. i am not a huge breeder but i love it and do it from the heart. everyone i have sold a kitten to, becomes a friend.. after all they have pieces of my
♥
running around their houses.
Hope you are having a great Sunday! I am all caught up on these until tomorrow!! Yea! Its so fun doing link up's.. Its a great way to make many new bloggy friends!