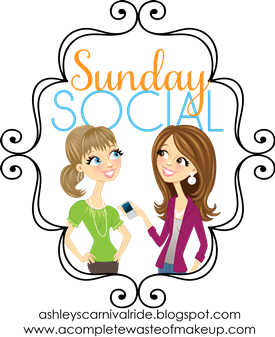 1. What was your favorite
Halloween
costume as a kid?(pictures??)
This is the first Halloween I really remember. Look at what I was.. I was a kitty cat!! haha!! I think I am forever attached to the feline world.. and I have been for a long time! As many of you know my brother died about 10 years later. We ran around the neighborhood that year and got a ton of candy together.. lots of laughs & memories. ♥
2. If you could go back and dress up as something what would it be?
Marie
Antoinette....yes, yes, Marie Antoinette!
3. Favorite costume as an adult?(pictures)
I used my Mardi Gras Mask last year! Loved it too!
4. Favorite Halloween Candy?
Smarties are always my favorite!
5. Favorite Halloween Memory?
Running around the neighborhood with Jeremy and all the other neighborhood kids. Some years my grandmother made me very big costumes and I remember how heavy they were.. other years we bought costumes.. all those younger years was great. My family would always take our Candy to the hospital to be x-rayed. That became a pretty normal thing to do year after year but.. I understand why. I always use to go to my grandmother Marys and she would always make me these amazing
She made them every year.. into my 20's. She can't do it anymore but that memory is always going to be one of the best things about Halloween.. Now I make the popcorn balls for my family. I hope it becomes the same kind of good memory for them.
6. Whats your favorite scary movie?
This is my all time favorite Halloween Movie!
Its so freaking cute and I love love love love the Aunts House
This is my dream house.. Its seriously meant for me! I loved this movie and its coming on next week! Check your listing or go get it from the movie store for the night of Halloween!!
Hope you have a wonderful weekend and a wonderful weekend! And don't forget to enter the
Day Timer Planner giveaway.. You can find all the information here in
THIS POST
And I also have a 2nd giveaway going on too..
If you missed out on the Target Beauty Bags...here is your chance! I am giving 2 readers 1 Target Beauty Bag filled with all the samples. You can
click here
to see all the details.. Both Forms are in the
→
sidebar
→
!!!
Good luck to all you guys!
xoxo
K Jaggers
♥