Hello Friends! How was your weekend!? I know I shouldn't rub it in.. but tomorrow Jackson is out of school for planning day and we don't have to get up to an alarm tomorrow!!!!!!!!!!!!!!!!!!!! Wooooo-hooooo!!! I hate the freaking alarm clock.. I really do. So it will just be Brandon and Scott getting up in the morning! Jackson and I will be sleeping in.. and I bet he actually ends up snuggling up to me early in the morning and going back to sleep!
Today was a really nice day around here. Scott and I laughed so much. I really never knew how important laughing was in a marriage.. but its very important and husby does a great job of putting smiles on everyones faces!
The boys played video games and watched tv all morning long and then we all got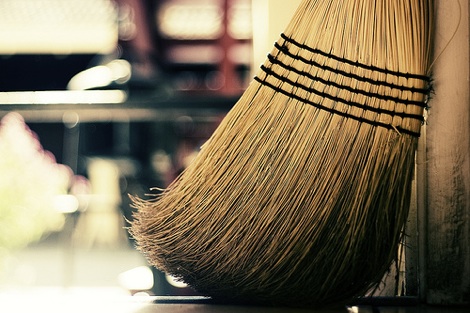 cleaning around here. Scott did a lot on the 1st floor and I worked upstairs most of the day. It wasn't any fun but it feels better to have a lot of the mess cleaned up.
Later in the afternoon I decided to see if I could get any cute pictures of the cats..
Romeo was not amused!
Gypsy didn't mind!
She even got on top of the pumpkin and I had to make that our..
Halloween Picture!
It was such a beautiful afternoon.
I wanted to bring the kittys to the leaves for pictures but
it started raining so we had to stay inside..
Something got into husby and he FINALLY FIXED our broken garbage disposal.
Its been broke for months now.. and I am so happy they got the old one out and the new one in! Thank you Scott & Brandon!
For our easy dinner tonight.. I made the
cinnamon rolls in the waffle machine..
It worked great and they were super good.. The top picture of are the orange rolls and
this picture is
of the cinnamon roll waffles..
I whipped up some scrambled eggs and dinner was served...
Super good! I will have another post on these tomorrow.
Well I am sharing the bed with these 2 tonight.
Bet I won't get a lot of sleep! Its super cold and and windy outside.. and rainy. The high tomorrow is only suppose to be 53 and Wednesday it actually says SNOW SHOWERS.... WTF? I have thought for a while now that we will probably have a bad winter. Even more of a reason to get moved to Florida. I am seriously craving the salty air and sound of the ocean!!
I took a cup of
hot tea and headed outside but it was just too cold to stay out there..
Here's what I am talking about..
Well its 10x more windy now and storming.. I seriously wish I had a fire place in my bedroom. I am cold tonight. I could go downstairs and get a fire going but it would be so nice if it was in here where I am sleeping!
It was a really good day around here. I loved spending the day with Scott. He was a sweet heart for helping out around here. I think he totally understands how much work this house really is. Brandon helped out some too.. by sweeping the floor! That was nice! And we all hung out together and had a great day! I hate that he has to go back to work tomorrow. Hopefully he has a good day. Its going to long day for sure.
Jackson and I don't have many plans. We didn't carve the pumpkins tonight so I guess we will do it tomorrow or Tuesday.
I hope you have a great week!
xoxo
K Jaggers
♥